APPROPRIATION: PHOTOGRAPHY, ART, AND "STEALING"
March 24, 2011 | Source: Monroe Gallery of Photography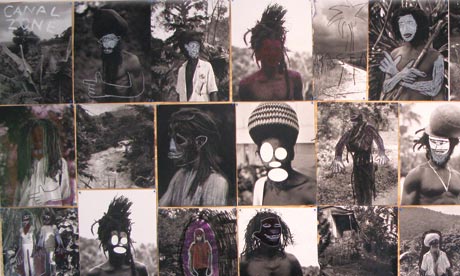 Patrick Cariou photographs of Jamaican rastafarians altered and exhibited without consent by Richard Prince. Photograph: Canal Zone





Yesterday the Guardian newspaper had an extensive article about the recent US Federal Judge's ruling against Gagosian gallery and artist Richard Prince for unfair use of 'appropriated' Patrick Cariou rastafarian images. "A New York federal court has ruled that Prince and his gallery infringed Cariou's copyright when he produced a series of works in a 2008 show using 35 pictures from the book Yes, Rasta, published by Cariou in 2000, "in their entirety, or nearly so". The ruling, which may lead to an appeal, stands to cost Prince and the Gagosian, one of the world's leading contemporary galleries, with outlets in London and New York, potentially huge sums. Eight of the works from the exhibition, which was entitled Canal Zone, have together sold for more than $10m (£6m). Seven others have been exchanged for other works of art for between $6m and $8m."

Prince's "Cowboy" became the most expensive photograph ever to sell at auction when New York dealer Stellan Holm bought it at Christie's in November 2005 for $1,248,000. Later, "Marlboro Man" (Untitled, Cowboy), set a record for a photograph when it sold for $3,401,000 at Sotheby's in New York in 2007.

As we reported on our blog after the Fall auctions, Prince's "Cowboy" series consisted of old Marlboro cigarette print ads that he re-photographed. And the Marlboro man was based on a LIFE magazine cover of a photograph by Leonard McCombe of a real cowboy.





Similarly, the $63.36 million realized at Phillips, de Pury by Andy Warhol's "Men in Her Life?" was done in silk-screen technique: the dark black and white picture endlessly repeats a photographic image published in LIFE magazine on April 13, 1962.





In the context of the broader art market, Photography's impact, relevance, influence, and relationship to the broader fine art field is still in its infancy. Generally, the prices for the "masters" of photography are a fraction of the prices for the masters of art. But what to think when "art" sells for millions of dollars that is directly "appropriated" from photographs? We have assembled a few relevant posts, and welcome your comments.

Renowned photojournalist Bill Eppridge: When artists appropriate the work of others


"From European collagists in the early 1900s to contemporary installation artists who cull elements from the garbage bin and the Internet, the recycling of materials and ideas has been a fertile practice in modern and contemporary art. Cubist collage, montage, Pop Art, Assemblage, and Appropriation fractured pictorial conventions and led to the upheaval of aesthetic systems of order. Photography has played a catalytic role in this revolution." -- Henry Art Gallery

Jonathon Delacour: Appropriation Art and Walker Evans: Appropriation Art appears to be the topic du jour


Peta Pixel: Photo Theft Versus Conceptual Art

Richard Prince's Views on Copyright



Riddle time,who is the artist that produced this image? Appropriation in Photography: II. Whose Is It, Anyway?







Related: Thoughts on the Record Fall Auctions