Visit us during Photo LA 2016 this weekend
January 22, 2016 | Source: Monroe Gallery of Photography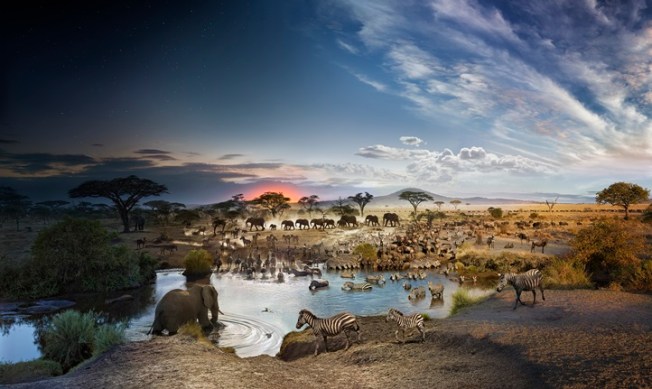 photo l.a. celebrates super snapshots at The Reef from Jan. 22-24. (Photo:
Stephen Wilkes
, Serengeti, Tanzania, Day To Night, 2015, Courtesy of the Monroe Gallery of Photography)
January 21, 2016
Weekend: photo l.a.
Celebrated shutterbugs, collectors, galleries, and fans converge to buy, admire, discuss.
photo l.a.: The yearly gathering of galleries, fans, buyers, and lauded photographers who capture elaborate stories with one click has a big name for the bigness it encompasses. The Reef downtown is the setting for The 25th Annual International Los Angeles Photographic Exposition will be flush with photos and tours and panels and everything that has anything to do with the camera, the lens, and the eye. You don't have to buy or attend one of the programs to enjoy a day;
a one-day ticket
to the Jan 22-24 snapshot spectacular is twenty bucks.
Monroe Gallery is located in booth #205 /302, just to the right of the main fair entrance.
Friday, January 22, 11am - 7pm
Saturday, January 23, 11am - 7pm
Sunday, January 24, 11am - 6pm
More information here