"The function and mission of photography is to explain man to man and man to himself"
July 6, 2013 | Source: Monroe Gallery of Photography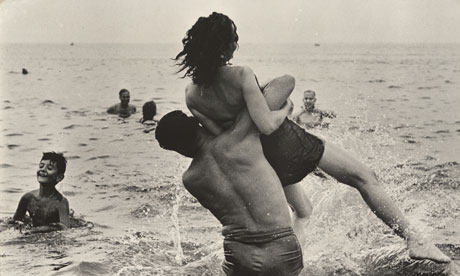 Universal message, Garry Winogrand shot of Coney Island bathers, New York, 1952, from Edward Steichen's groundbreaking exhibition, The Family of Man. Photograph: Fraenkel Gallery/Garry Winogrand
In 1955, Edward Steichen changed the world of photography forever. When the visionary curator and photographer decided to mount an exhibition to promote world peace and equality after two world wars, he was breaking the mould. He gathered 503 photographs of people from around the world, taken by 273 different (often unknown) photographers, and grouped them by theme. That exhibition, The Family of Man, opened in January 1955 at New York's Museum of Modern Art, where the Luxembourg-born Steichen was director of photography from 1947 to 1961. It went on to tour the world and become the most successful photography exhibition of all time - more than 10 million people have seen it. It will go back on show this weekend in a castle in Luxembourg, after renovation work that has taken three years.

"Family of Man changed the way we view photographs today, and how we think about exhibitions," says Anke Reitz, conservator of The Family of Man in Luxembourg, where the collection has been since 1994. "It is a milestone in the history of photography." Steichen chose images grouped by themes intended to be so universal that anyone in any culture could identify with them: birth, fathers and sons, mothers and children, education, love, work, death and religion. The images were hung in particular formations, some dangling from wires overhead or attached to poles. The birth photos were arranged inside an intimate circular structure, while theatrical lighting created further drama and atmosphere. Steichen hung the photos without captions. "The exhibition was meant to be understood around the world without the need for words," says Reitz.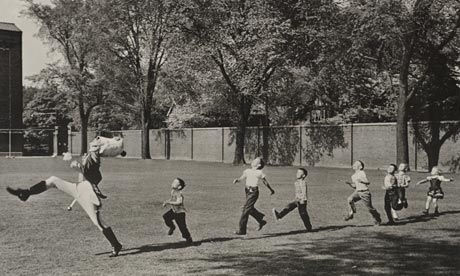 Now, in its renovated setting in Luxembourg, The Family of Man is just as striking, dynamic and emotional as it must have been all those decades ago. The photographs are laid out precisely as in the original MoMA exhibition; only the lighting has been altered, for conservation reasons. Images of children playing and crying, men and women marrying, dreamily staring into space, dancing or fighting - including work by Dorothea Lange, Bill Brandt and Elliott Erwitt - are beautiful or intriguing. Others appear more as historic documents, such as the photo of crowds gathered in London for Princess Elizabeth and Prince Philip's wedding in 1947, or the image by Henri Cartier-Bresson of Gandhi lying in state in Delhi after his assassination in 1948.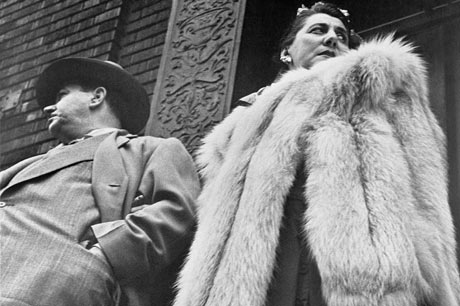 Sections of the show are now dated and gendered, and there is no doubt that the main worldview being expounded was white, western and male. One theme, "household and office work", shows only women cooking and cleaning, while the predominance of the nuclear family in many photographs, themes and arrangements feels reactionary and simplistic (as if the family could conquer all - even issues such as racism or social inequality).

For Reitz, such criticisms are founded, but are "part of the history of the exhibition". The Family of Man is very much a product of its time and its creator, she says. As a contemporary viewer, it is hard to appreciate quite what an impact this anthropological photographic survey must have had, nearrly 60 years ago, when viewed in places as culturally diverse as Indonesia, Russia, Japan, Italy and Laos. "For many people, it was like seeing the world for the first time," says Reitz. "A lot of them didn't have TVs or access to magazines."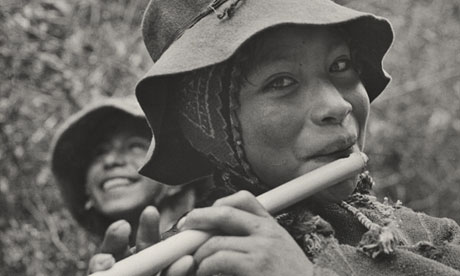 The Family of Man has stood the test of time because of how innovative Steichen was as a curator. He displayed photos without frames and blew them up into lifesize formats; he took images away from museum walls and into the centre of rooms where visitors could interact with them. Not long before dying, Steichen said: "The function and mission of photography is to explain man to man and man to himself." That is the reason The Family of Man continues to capture our imaginations.